Treacle Tart Hat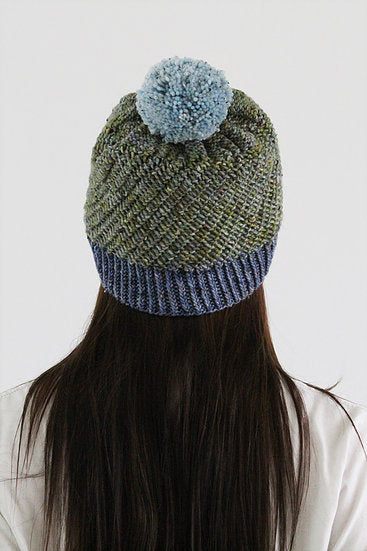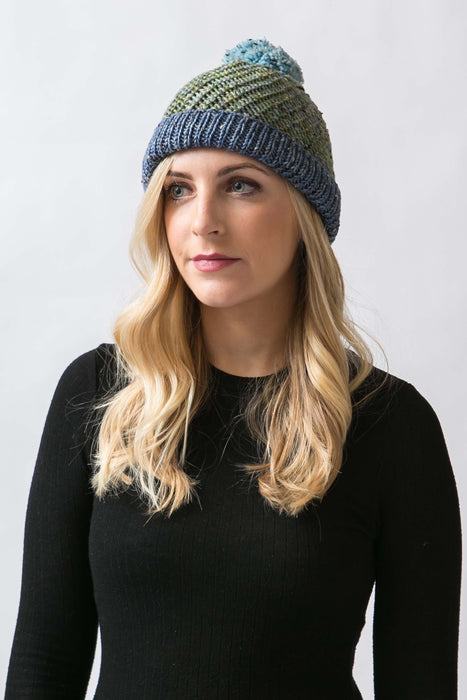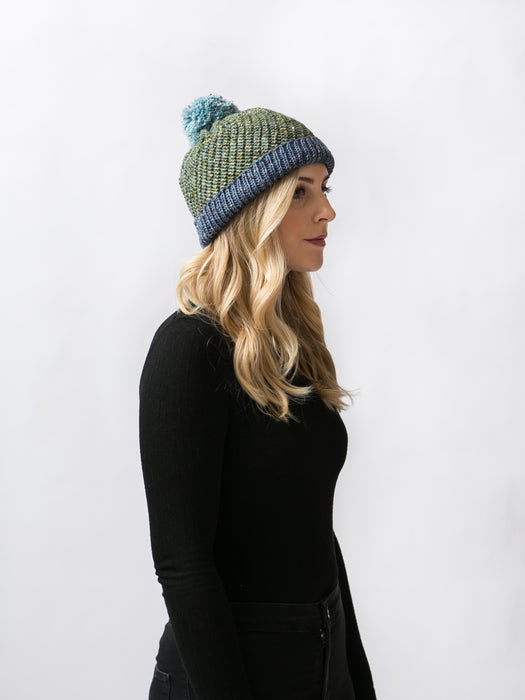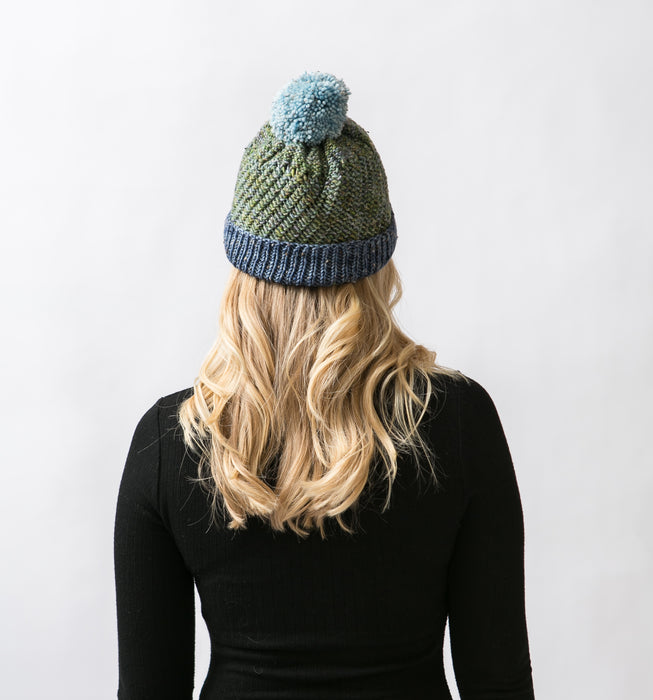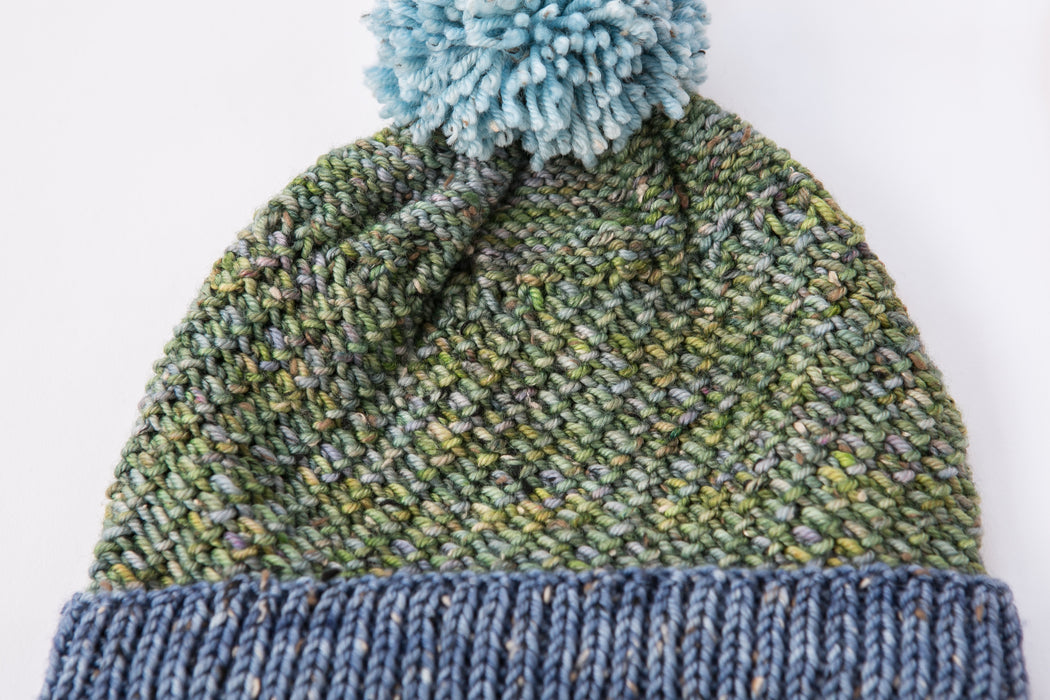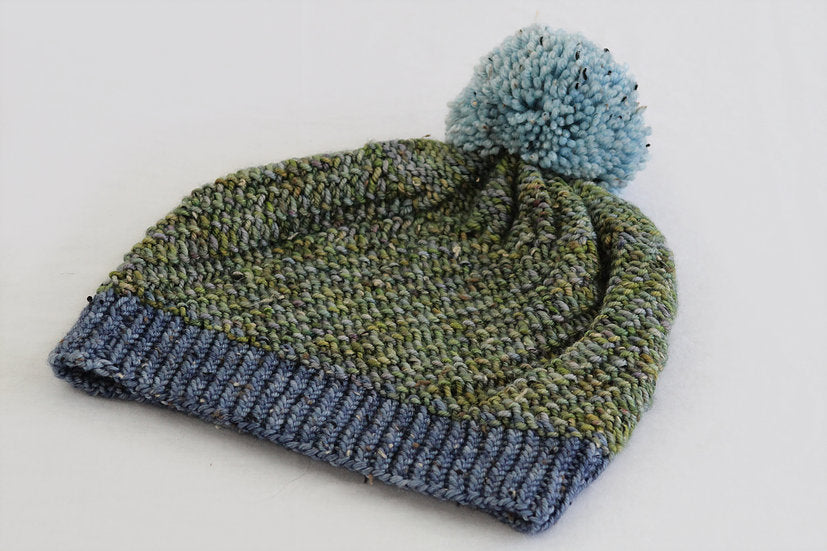 A nod to Cockney rhyming slang, 'Treacle Tart' (meaning 'sweetheart') is as whimsical as its namesake. Inspired by the designer's English roots, this hat embodies British style through tweed yarns and playful color blocking.
Starting with a fold-back twisted rib in the first color, the hat progresses using the second color into an easy-to-memorize stitch that is both open and highly tactile. A pom-pom using the third color completes the hat design.
The diagonal bias stitch used to form the main body pattern is the perfect canvas for highlighting your favorite hand-dyed or speckled yarns. Pop this hat on and have fun embodying your inner English eccentric!
Gauge Information: 
25 sts & 26 rows = 4" (10cm) in 1x1 Twisted Rib Stitch after blocking, on US 8 (5mm) needles
27 sts & 24 rows = 4" (10cm) in Diagonal Bias Stitch after blocking, on US 9 (5.5mm) needles
Always use a needle size that achieves the correct gauge.
NOTE: When measuring Diagonal Bias Stitch gauge, count the rows as they form in the diagonal line (not straight up and down in a vertical line).
 PDF pattern download.