Flutter Collar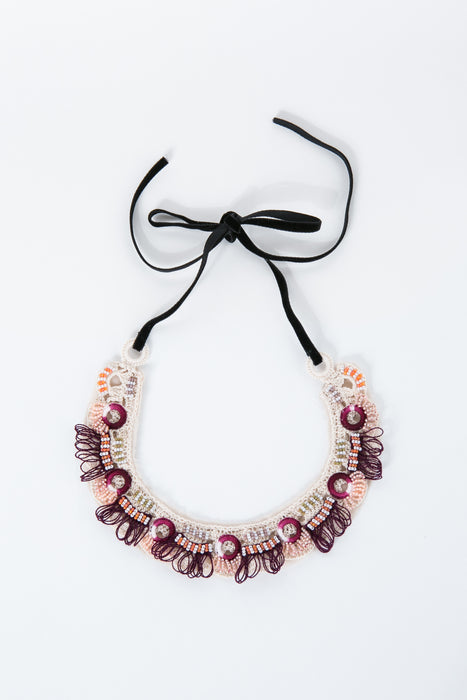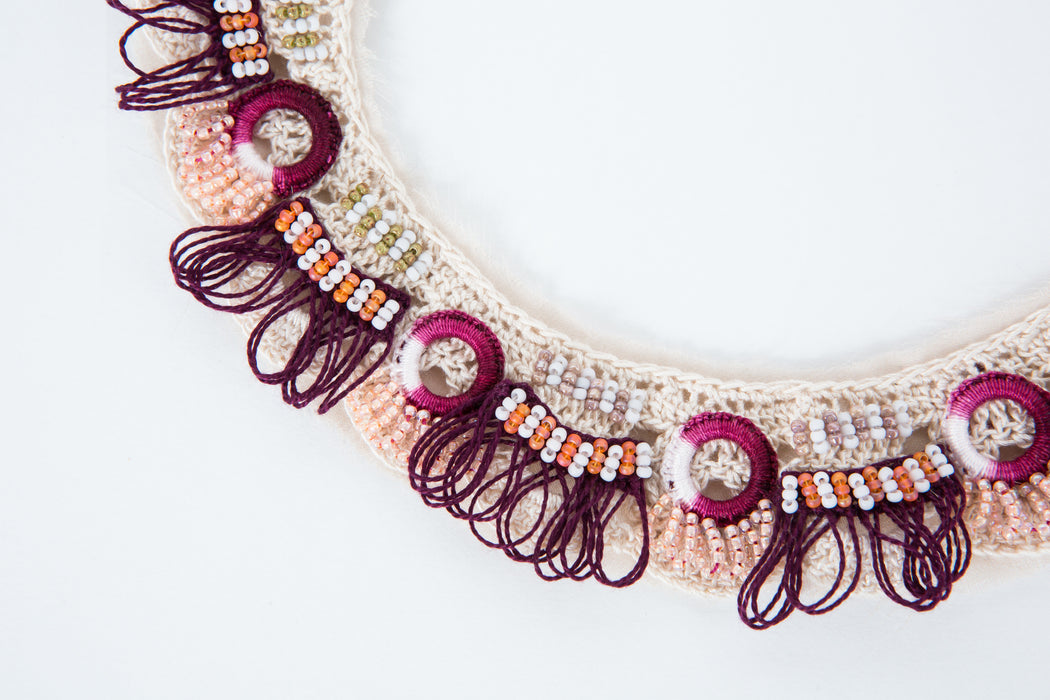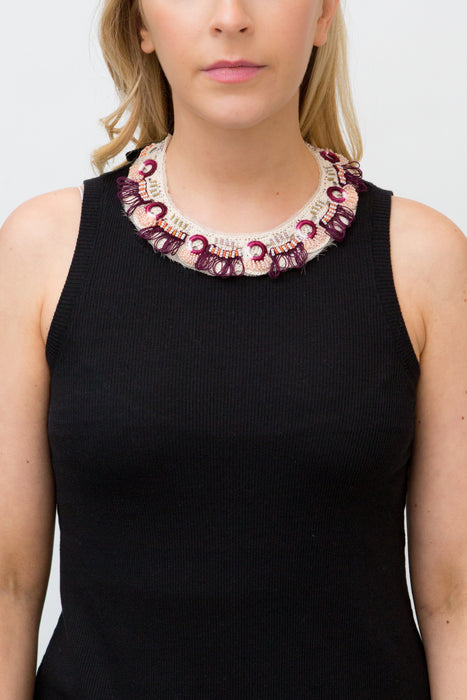 An intricate and highly detailed collar necklace that is sure to turn heads. Pair it with a simple tee to instantly elevate your everyday outfit. The chic velvet ribbon allows you to adjust the length according to your preference. 
Crochet ground with embroidered and beaded crochet details. 
Bamboo and cotton yarn, glass beads, velvet ribbon, silk chiffon backing. 
1.25" width, 15.5" length with adjustable ribbon closure. 
- Made by hand in NYC.