Jewelry: Tubular Bead Crochet Bracelet - Virtual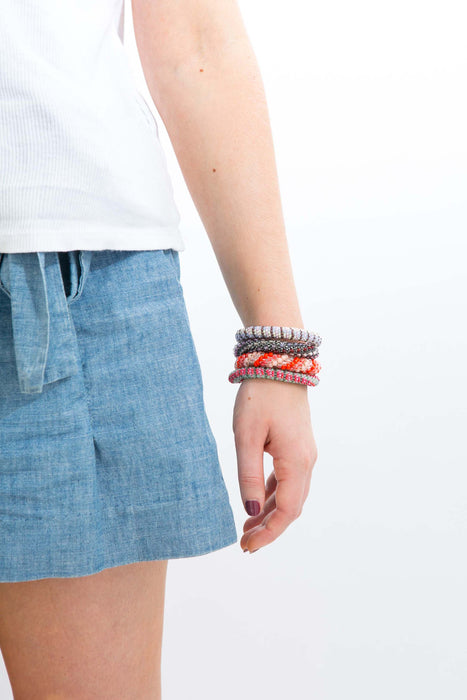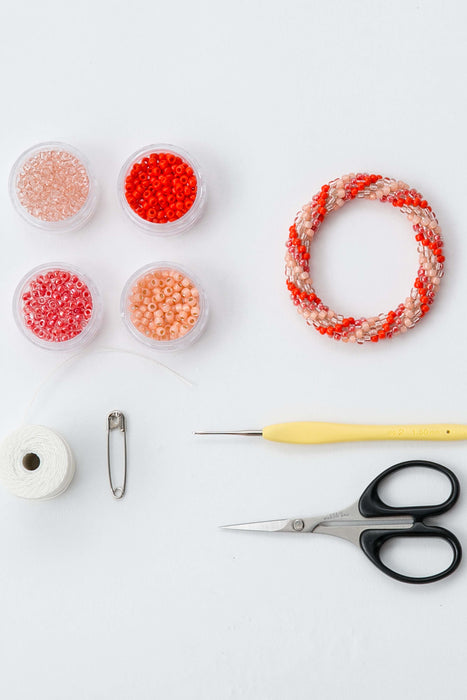 This 2-hour class is perfect for those looking to add to their existing crochet repertoire. Beaded ropes are a fun and exciting crochet method, enabling you to make your own beautiful hand crafted jewelry pieces. Learn how to select beads and relevant thread choices for your crochet rope. Explore the design process of creating color effects and patterns through the stringing method. Master the basic stitch and technique, as well as tips on beginning and finishing your piece easily and professionally. Understand how you can create your own unique pieces by experimenting with combinations of bead colors, sizes and finishes. The instructor will have a range of beaded crochet ropes to illustrate techniques and you will work on a beginner bracelet pattern in the class. 
This class is taught by textile designer Florence Spurling virtually via Zoom.
Class Level: Must be comfortable with beginner crochet and working with finer detail.
Class Size: Private / one-on-one. 
Classes are available weekdays and weekends.

Once booked, Florence will contact you to schedule in a time.